The Lough Corrib Tour is a coach tour along the east side of Lough Corrib, taking in Ross Errilly friary, Ashford Castle, Inchagoill Island and new Spirit of Place Fishers of Men installation in Cong.
 1.      Ross Errilly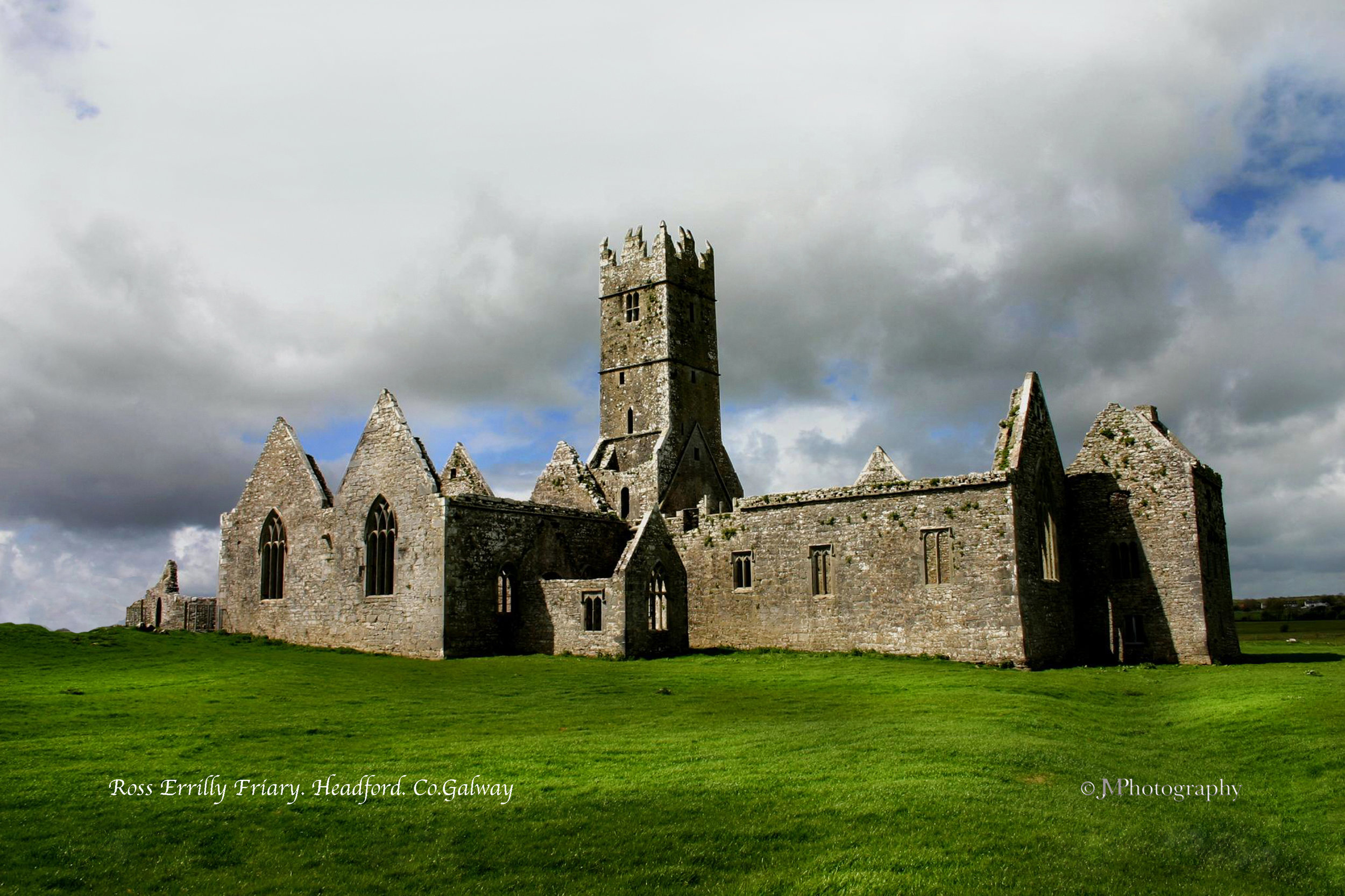 Explore Ross Errilly, remains of a fourteenth century Franciscan monastery, located on the banks of the Black River on the boundary between counties Galway and Mayo.  Local historian, Frances Reilly will guide the tour through the impressive friary and give the background to many of its wonderful features.
2.      Ashford Castle
Historian Fintan O Gorman will guide a walk around the outside of the Ashford Castle building, including a guided tour of the estate gardens. This is followed by an interior tour offering an opportunity to view the castle's exquisitely restored interiors, including the vaults and the magnificent Oak Hall. Learn about the recent restoration works with a short film and presentation by Niall Rochford, General Manager of Ashford Castle and Edward Deacy, Resident Contractor.
3.    Inchagoill Island
The tour departs from Ashford Castle pier travelling to Inchagoill Island on Lough Corrib, one of the most extensive and best preserved early Medieval ecclesiastical sites in Ireland. Roam its ancient early Christian and 12th Century churches linked by a flagged stone road, and marvel at the inscriptions on the Stone of Lugnad (Luguaedon), believed to mark the grave of St Patrick's nephew and navigator.
4.     Fishers of Men, Cong Woods

Upon return to dry land, the tour progresses through Cong Abbey to visit the new Fishers of Men installation in Cong Woods. The Fishers of Men project was designed and put together by 30 architect students from the Catholic University, under the stewardship of Travis Price, Professor of Architecture, along with five mosaic artists. The design concept is deeply embedded in the Celtic history in the Cong area of Mayo and Galway.
5. Return to Galway
This tour is followed by a short break in Cong village, before departing Cong at 4pm to make it back to Galway by 5pm. Boat trip is weather permitting.  Most of this tour is based outdoors, so please bring suitable clothing
Booking and Tour Information
Tour departs 9am sharp. Booking Essential.
Cost: Full day tour including light lunch (sandwich, tea / coffee) - €30 for Adults/€20 for Children/Students.
Coach departs: Merchants Road (opposite Dockgate) at 9am sharp.
Accessibility: Restricted  
Please advise of any special dietary requirements.
Boat trip is weather permitting. 
Most of this tour is based outdoors, so please bring suitable clothing.