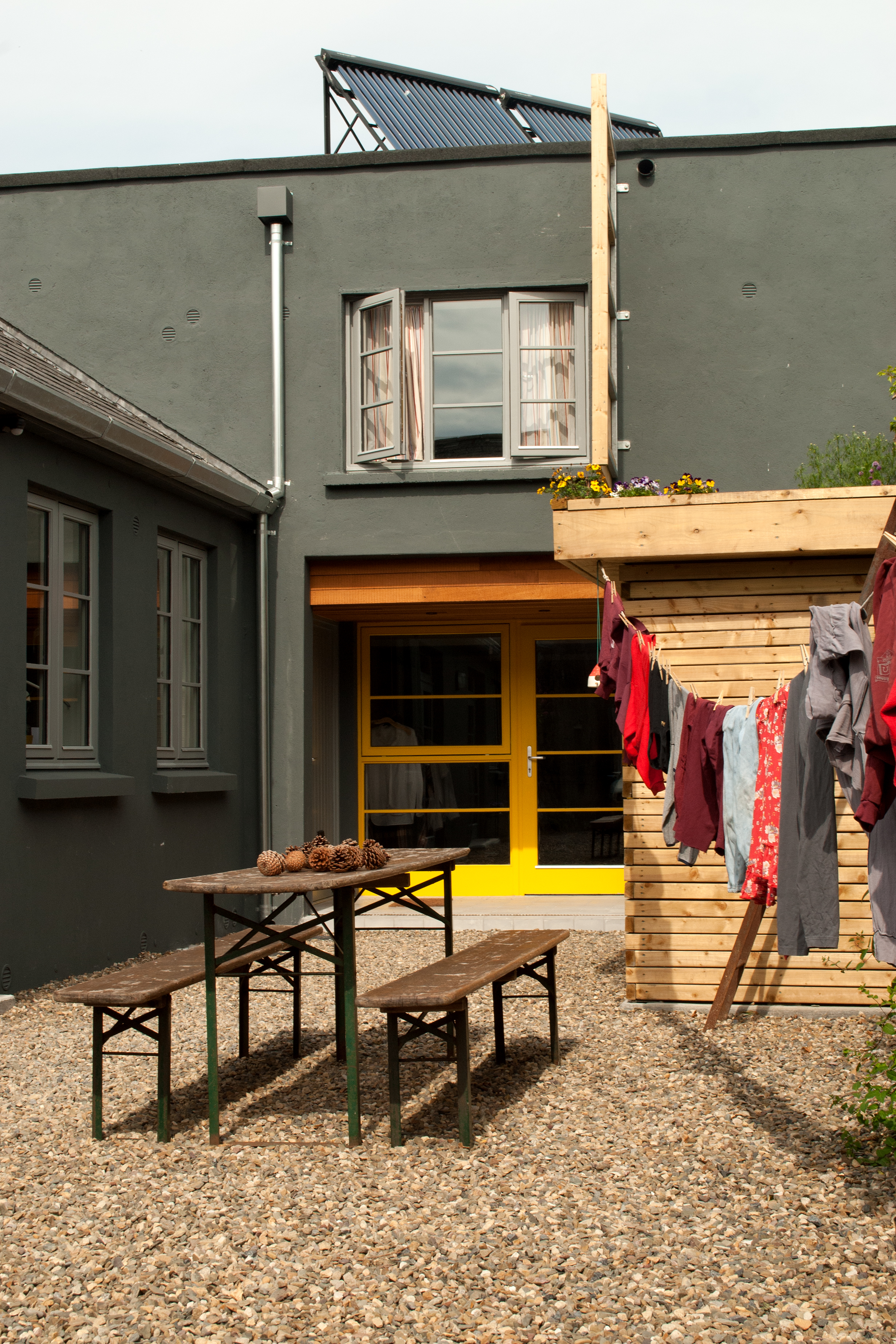 Folan's Lane is a conversion project of a semi-derelict workshop into an inner city residence. The client was looking for an urban home which would both support and enrich her busy lifestyle. Passionate about recycling, the re-use of existing space and materials, this dilapidated building presented a wonderful, yet daunting opportunity.
The architect's challenge was to convert the space into a comfortable family home on a very tight budget, comply with building and planning regulations and retain the "industrial echo" of times gone by.
Salvaged materials are used throughout, reflecting the client's philosophy and reinforcing the design intent. New timber trusses were designed and made on-site to support the original sub-standard roof. These interventions define the central living space - the hub of all family and social activity. This opens onto a south-facing courtyard, an urban oasis.
Finalist in RTE'S Home of the Year TV Programme.
Architect: Patrick McCabe Architects
Period: Contemporary
Access: 11am, Saturday, October 30 2017. Architect-led tour and presentation.
Type: Private Residence
Eircode: H91 R224
Booking
This tour is available on a first come, first served basis.